Butter Beauty System
*Please read the complete description to understand why this is unlike ANY other skincare system on the market today.
The ONLY skincare system on the market that addresses nearly ALL skin concerns.
The Butter system contains rare ingredients that work in harmony with your body, providing a fast-acting way to achieve healthy and glowing skin.
With ingredients like TGF-Beta, DIM, and Bakuchiol+Retinol, and SN-KE Peptide, the Butter System is literally guaranteed to deliver clear skin (or your money back).
Read the FAQ.
Regular price
$199.00 USD
Regular price
$304.90 USD
Sale price
$199.00 USD
Unit price
per
Sale
Sold out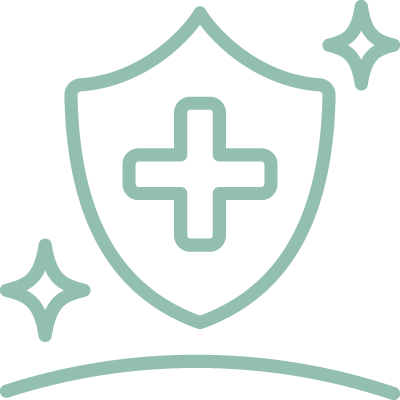 Free of fragrances, dyes, parabens, sulfates, phthalates, and silicones.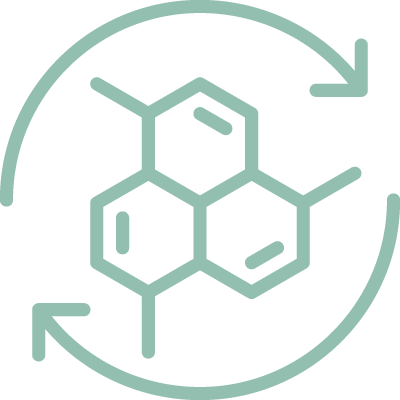 Breakthrough formulas that we GUARANTEE will work for you.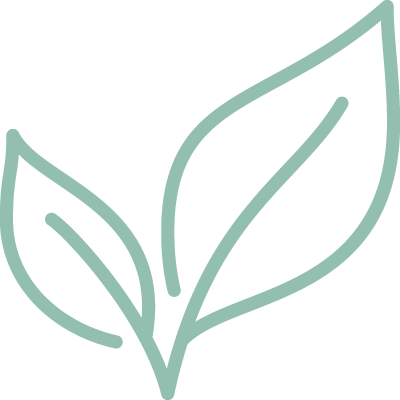 Made in the USA using Earth-friendly manufacturing processes.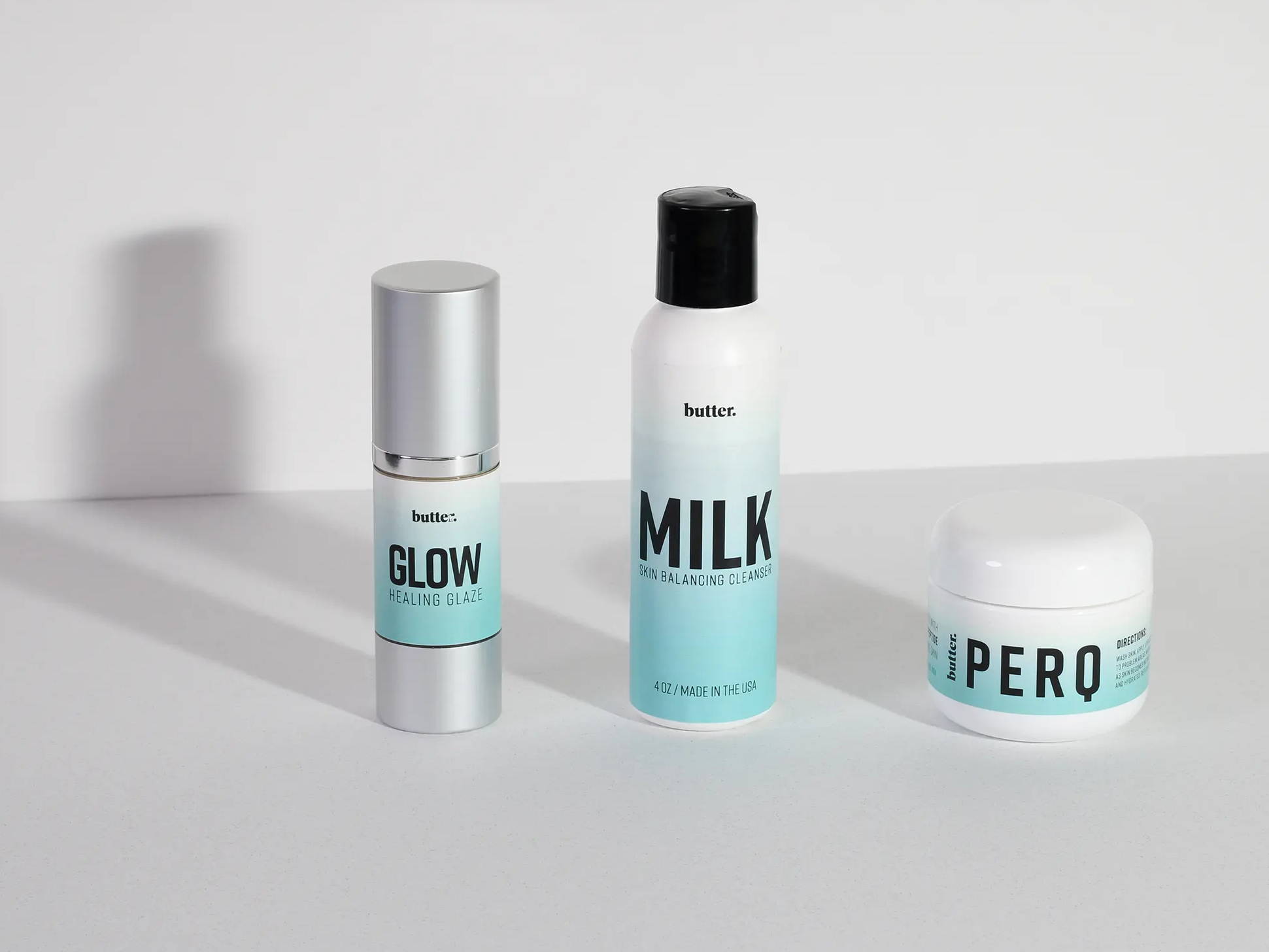 The Last Skincare Routine You'll Need to Buy
This 3-step routine quickly combats and controls stubborn acne and breakouts, unclogs pores and eliminates redness without causing dryness or flaking.
Simply cleanse with MILK, apply GLOW to immediately activate skin healing, then lift and tone with PERQ.
The result is a total skin transformation that you have to try it to believe.
GLOW is a Bakuchiol + DIM + Retinol serum formulated to eliminate acne, facial redness, wrinkles, and a myriad of other concerns. The ingredients are sourced sustainably from Ayurvedic plants, then formulated by hand in an FDA registered facility.
DIM has the ability to know exactly what parts of your skin to heal. This powerful anti-inflammatory compound instantly starts the tissue injury repair process.
GLOW WILL HEAL THE FOLLOWING...
Redness, Tone, Radiance, Age Spots, Rashes, Brown Spots, Acne, Scarring, Crow'S Feet, Furrow Lines, Upper Lip, Under-Eye, Forehead Wrinkles, Roughness, Thickness, Epidermal Junction, Barrier Function, Face, Nasolabial Sagging Or Smile Lines, Puffiness, Eyelids, Firmness, Elasticity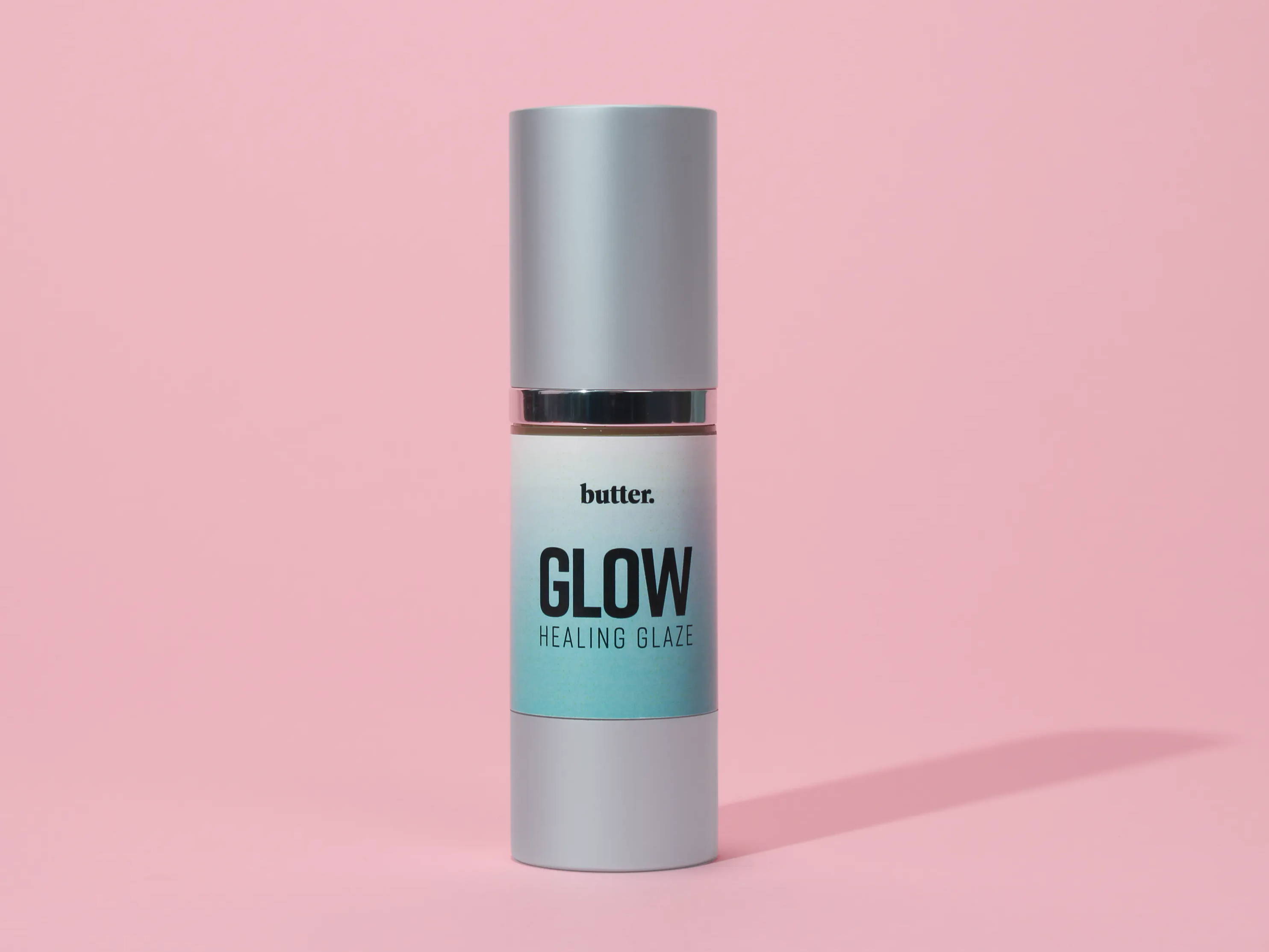 PERQ is a revolutionary skin tightening and firming moisturizer! You can use it on your face, thighs, booty, and even your lips!
If you're not into Botox or dermal fillers, PERQ can give you a similar look at a fraction of the cost.
A powerful blend of Syn-Ake and Tri-Peptide-5, plus vitamin E, will instantly firm and tighten your skin. Some customers also use this as a lip volumizer!
PERQ WILL DO THE FOLLOWING...
Firms and Lifts: Face, booty, arms, thighs, and lips.
Eliminates cellulite on thighs and butt.
Makes lips look plump and juicy.
Makes the booty perk up and reduces sagging.
Basically, it's like Botox without the shots. Try it and you will not be disappointed!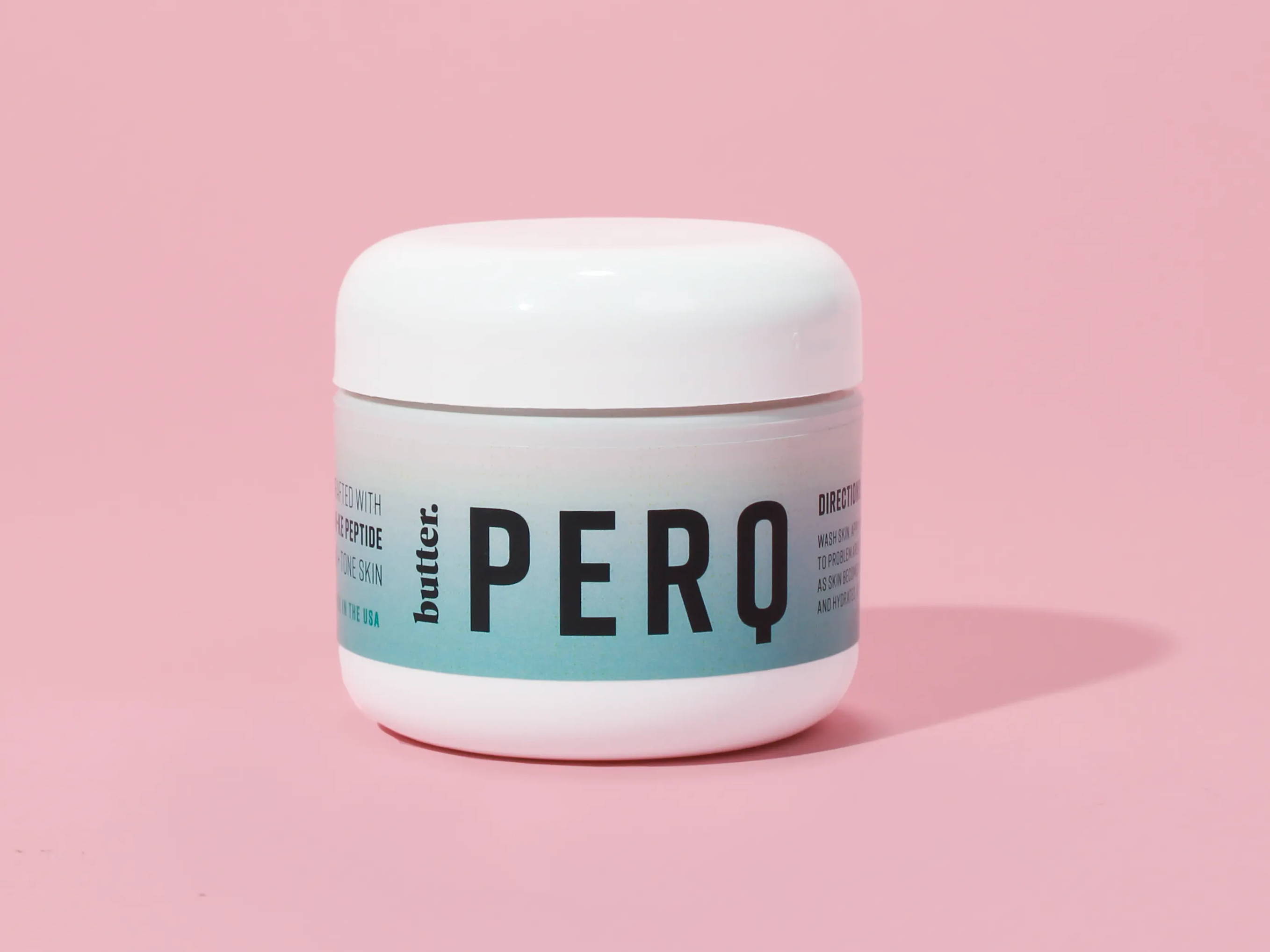 Cleanse, Nourish with MILK
MILK leaves your skin feeling clean, soft and supple. No more surface dryness, plus no more oil. MILK sets the tone for GLOW and PERQ to work their magic on your skin.
Ingredients like Green Clay Extract, Aloe Leaf Milk, Pure Vitamin C, Organic Willow Bark, and Rosehip Infused Chamomile, leave your skin glowing.
MILK HELPS TO ELIMINATE...
Acne, Hormonal Acne, Redness and Irritation, Scarring, Uneven Skin Tone, Oily Skin, Dry Skin, Bumpy Skin, and so much more!
Frequently Asked Questions
What are the key ingredients?
The key ingredients that makes The Butter Collection are the following:
DIM (Diindolylmethane) - This phytonutrient works hard to help maintain the correct balance within skin cells and detect where healing needs to take place. DIM is a powerful natural anti-inflammatory compound that promotes the building of collagen and tissue injury repair. Studies have shown the DIM quickly repair damaged skin tissues.
Bakuchiol 5% and Retinol 1% - Bakuchiol and Retinol have similar molecular signatures except Bakuchiol has wonderful soothing properties. Together these properties give you skin's best support to help with aging of skin. It restores the skin to a more youthful appearance. Bakuchiol protects the extra cellular matrix and dermo-epidermal junction genes by reducing matrix metalloprotease (MMP) activity. Retinol (Vitamin A) is well documented to restore skin to a youthful state.
Tri-Peptide 5 - This highly bio-active peptide deeply penetrates the skin through enhanced collagen production. By stimulating collagen synthesis, this complex helps to strengthen skin and reduce the appearance of fine lines and wrinkles. It firms and moisturizes the skin.
Studies have shown it reduced the appearance of wrinkles by up to 350%. A great alternative to collagen injections. Other studies suggest that this peptide has the ability to communicate with skin cells and prevent toxins that penetrate them from doing harm.
Syn-AKE Peptide - It's like dermal fillers without the injections! SN-KE (an analog of Walgren-1) is a nourishing anti-aging treatment that helps to keep skin looking healthy and youthful. It mimics snake venom and is known for it's lifting effect, as it freezes wrinkles and expression lines. It also tackles pigmentation issues and sunspots due to its lightening properties.
Why is this GUARANTEED to solve my skincare problems?
In our fast-paced world, we are constantly inundated with new skincare products, each claiming to be the answer to all our skincare woes. With so many products on the market, it's hard to know which ones are actually effective and which ones are just a waste of money. So, how can you tell if a product is really going to make a difference in your skincare routine?
Here are the reasons why you can be sure that Butter products actually work:
Scientific backing - You're spending your hard-earned money on products with scientific evidence that supports their effectiveness.
Positive feedback from experts and users - More and more people are discovering the amazing results that the Butter system delivers.
High-quality ingredients - We source our ingredients and formulate our products in the USA (Tacoma, WA). Your skin deserves premium ingredients that are formulated to GMP standards.
Clinical testing - Butter products are clinically tested and approved. Years of R&D have gone into this skincare system, so you can be sure that you're getting only the best formulations.
Money-back guarantee

- We offer 100% money-back guarantee - If you're not satisfied with the results, you can return the product and get your money back, no questions asked.
How long until I see the results?
Many people want to know how long it will take to totally transform their skin back to it's youthful state.
The answer depends on which product you're using and what you're using it for. Below are some timeframes for common skin conditions:
Acne - Skin will instantly become brighter and less oily. It can take ~4-8 weeks to eliminate all signs of acne.
Redness and Irritaton - Users see results within 1-5 days. Some users experience instant redness relief.
Scarring and Dark Spots - ~4-12 weeks, depending on the severity of the scarring. Dark spots usually resolve within 4 weeks.
Loose and Wrinkled Skin - Instant skin tighten is achieved with PERQ and GLOW. Skins will appear firm and tight after 1 treatment. However, full reversal of wrinkles can take ~4-12 weeks.
Pigmentation Issues - ~2-6 weeks.
Total Skin Transformation - ~4-12 weeks. Use our system continuously to achieve a total skin transformation without surgery or dermal fillers.
Are Butter products as effective if you are 20, 30 or 40 and up?
Absolutely! Butter Skincare is specially formulated to work with you as your skin is changing and therefore addresses a variety of concerns because of the potent actives and clean formulations in the integrity of the ingredients.
Can Butter REALLY be for all skin types?
While I believe some products suit certain skin types more than others, all skin can be treated with a product like the Butter Beauty System. This is because it is clinically effective yet formulated without harsh chemicals, and focuses also on healing the entire skin, so it is really ideal for any and almost all skin types.
*If you find that our products are not perfect for you, you can return them for a full refund.
I have eczema AND acne. Will Butter products solve my problems?
Absolutely - YES!
By moisturizing the skin frequently and consistently, the rough patches of eczema and congested pores that can occur with acne are usually eliminated. Additionally, this helps balance skin's pH and reduces dryness.
I thought moisturizers make acne worse?
Bless your heart!
The biggest acne myth is that drying out the skin will help clear it up. In fact we know that very dry skin is more prone to acne and continues to produce more blemishes vs properly moisturized skin.
All Butter products are centered around hydration, healing, and gene messaging. Yes, our products do contain moisturizing ingredients, but not the type that trap in acne bacteria.